I suppose you can't call it "The Greatest Outdoor Show on Earth" if there's no Wi-Fi, right?
Cisco 1552 outdoor APs are attached to the underside of the overhang at the grand stands: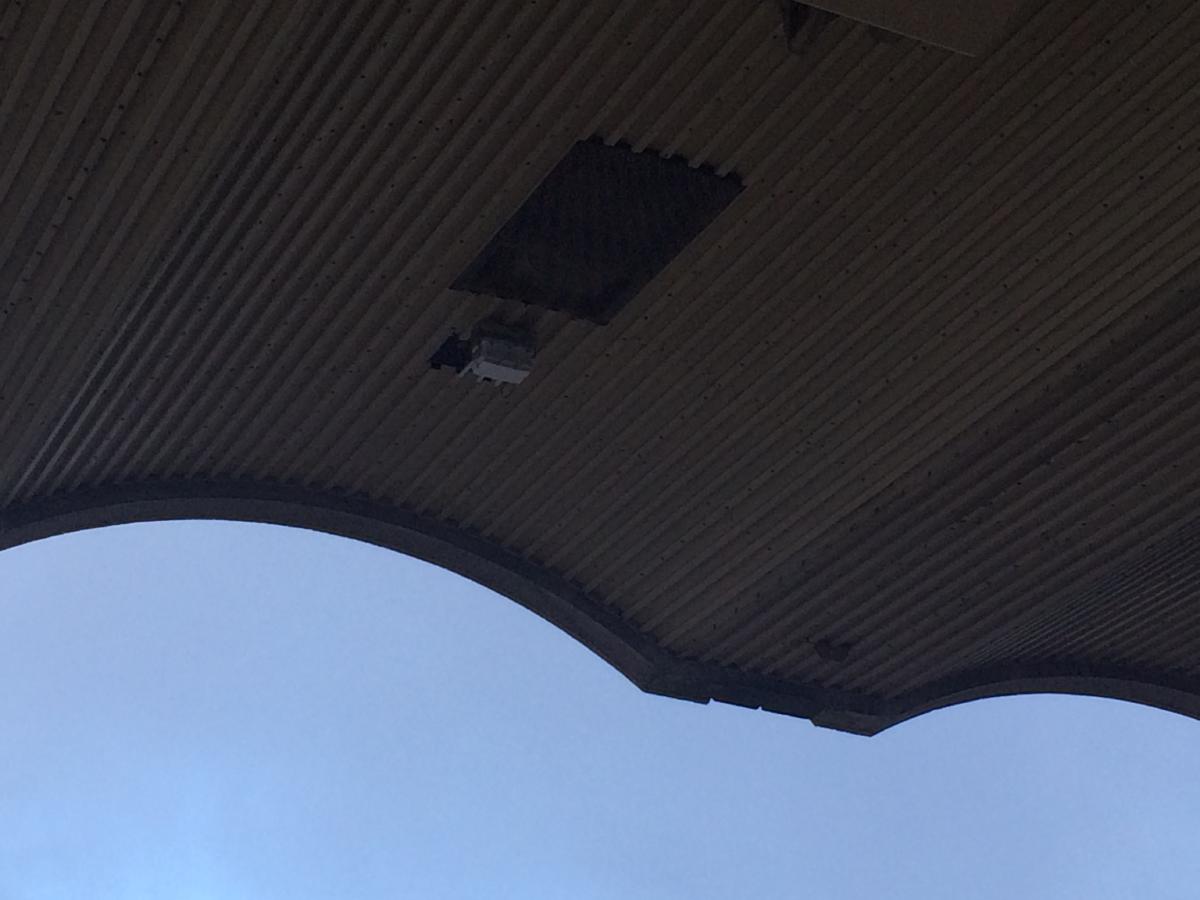 The scale of this picture is hard to grasp. It appears the ceiling is rather close to the camera but just look at the size of the AP; the ceiling is actually dozens of feet away. Here's another angle to try and give some perspective: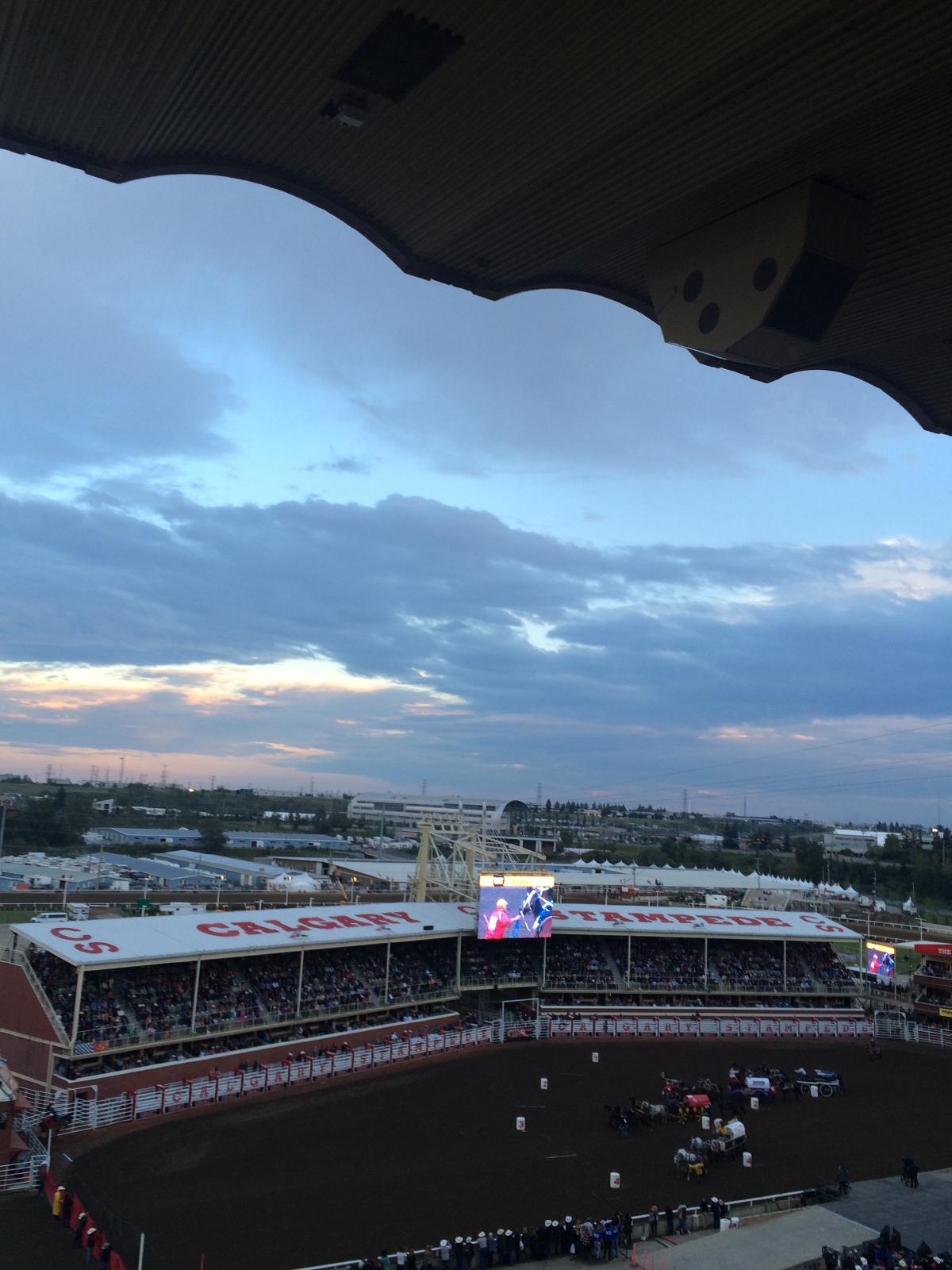 Some observations about this install: first, I notice that the AP is mounted in a way that makes the dipoles stick out horizontally and I wonder if this was done for RF reasons or for ease of mounting? Second, I'm curious what the material on the overhang is, whether or not it's metal, and what kind of affect it might be having on the RF with the horizontal mounted antennas.
Thanks to VK for the pics. 😁