Is dust transparent to RF? 😜
This AP is hanging in the Four Queens Casino on Freemont Street in Las Vegas. It's obviously been there for a while because you can literally see the dust hanging off the antennas and power cord.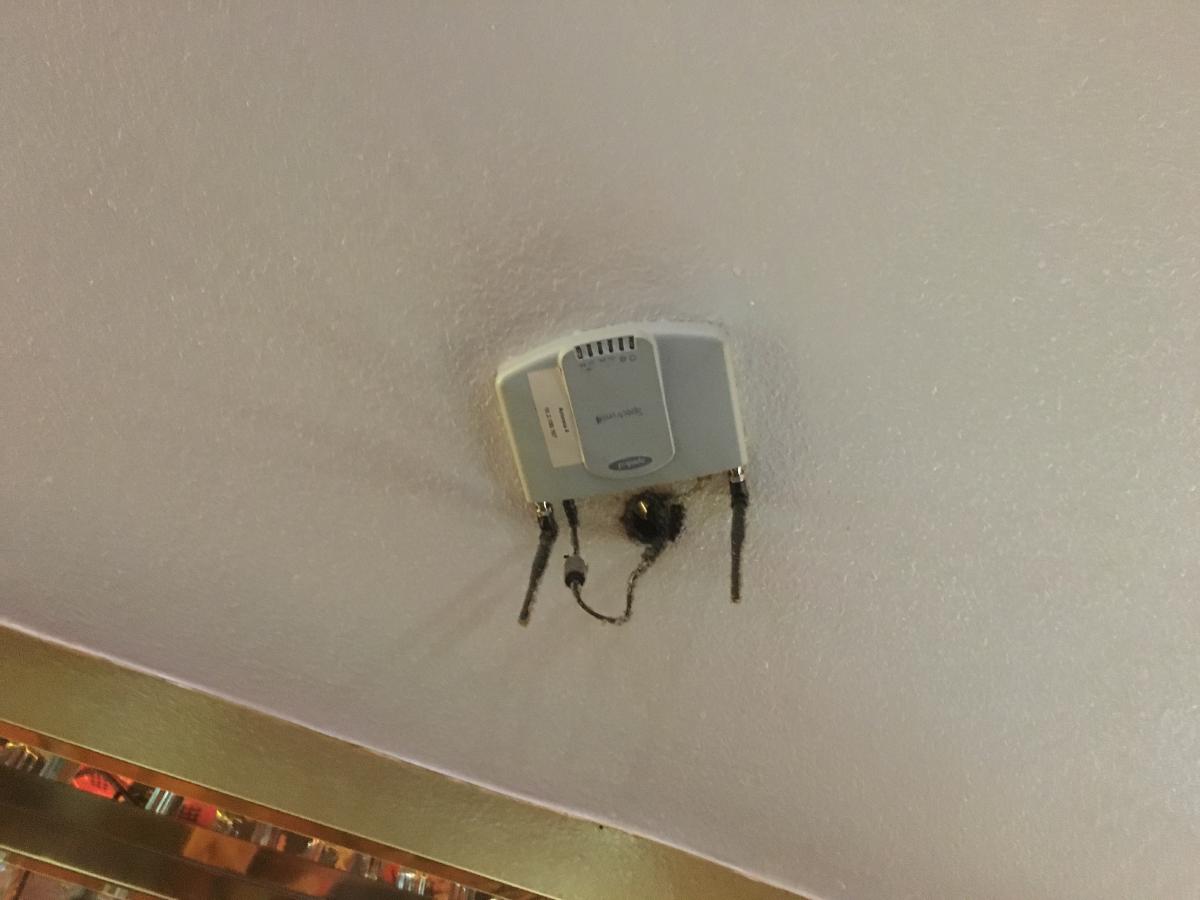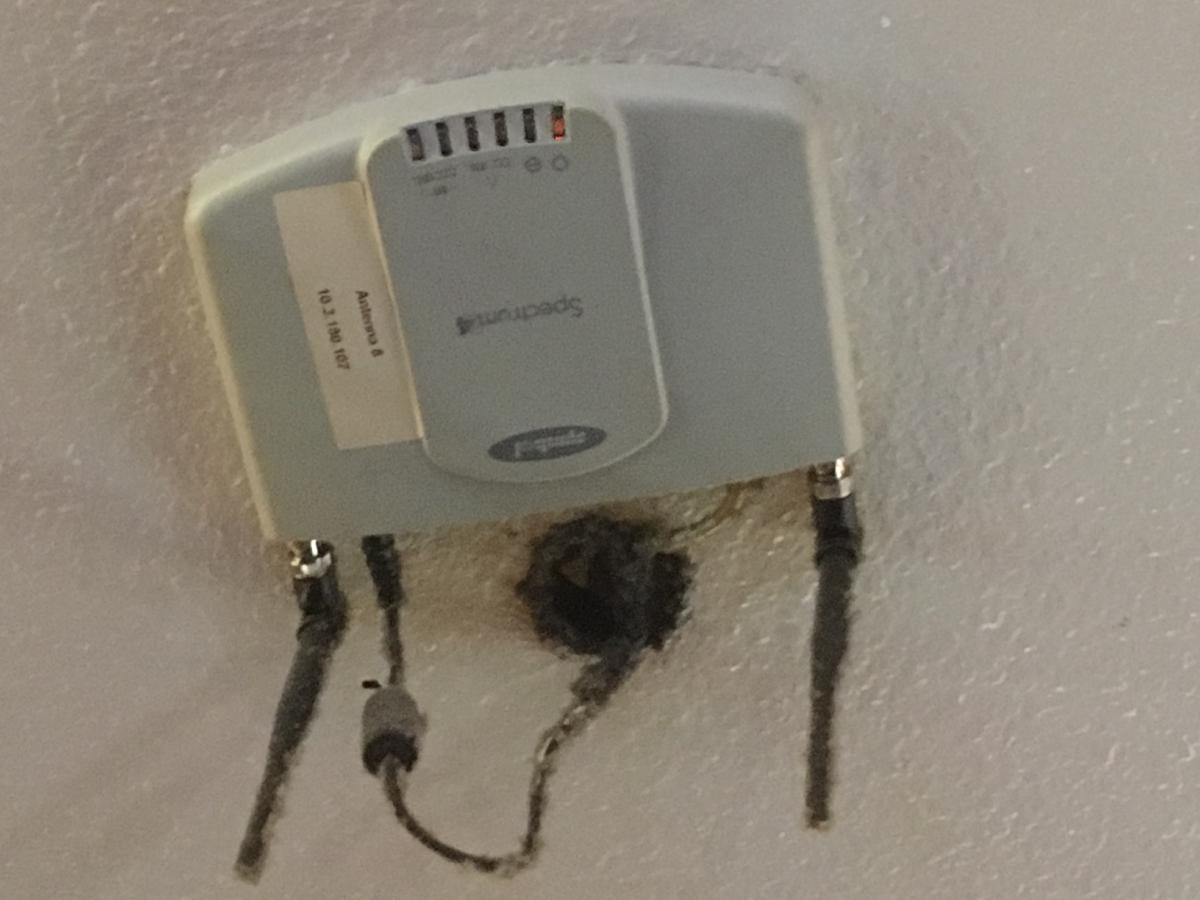 The best part is what you can't see though: this thing is 802.11b only. Which means it tops at 11Mbps. And uses 2.4Ghz exclusively. I suppose they're not counting on a lot of Wi-Fi users ?
Looks like this AP is an AP4131 made by a company called Symbol (now part of Morotola? So now part of Google??).