In August 2016, the Canadian National Women's Open Championship was held at the Priddis Greens Golf & Country Club in Calgary, Alberta. A friend of mine, Stephen K, went to watch the tournament and took these pictures (👍).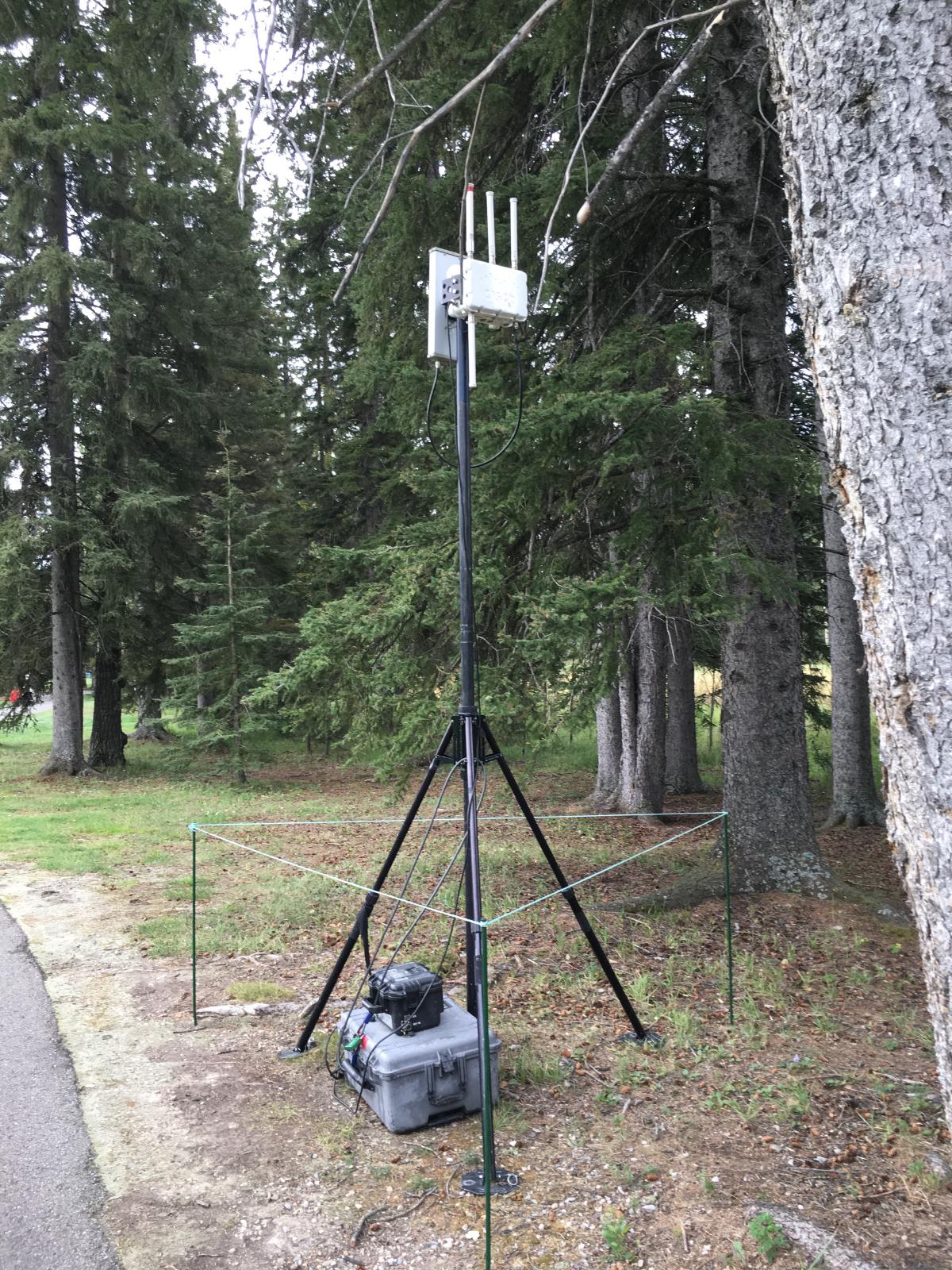 He said there were tripods like this all over the course holding Cisco 1552EU APs. A few things strike me as interesting here:
The combination of a directional panel antenna and a dipole antenna in the same frequency band (in this case, 5Ghz, on the bottom of the AP in this photo). The install guide for the 1552 says you can either run with just dipoles in both bands or with dipoles in one band and a directional antenna in the other band. I'd be really interested to know why they're running it in this hybrid configuration and what kind of performance they're getting in the 5Ghz band.

Look closely. There are no cables along the ground leading up to the tripod. Power for this unit must be coming from batteries in the pelican case. Naturally, I'm really curious what kind of run time they get on this setup. I'm also curious what's in the smaller, black case.