Spruce Meadows is an equestrian facility in Calgary, Alberta which hosts multiple well-known horse jumping events throughout the summer. There's lots to see there, but of course I had one eye peeled for technology ?.
I spotted this Cisco 1532I access point at a distance of a few meters. At that distance, I almost mistook it for a speaker because it's so small! I guess I'm used-to the larger-sized 1552s. The grey color also didn't help in identifying it.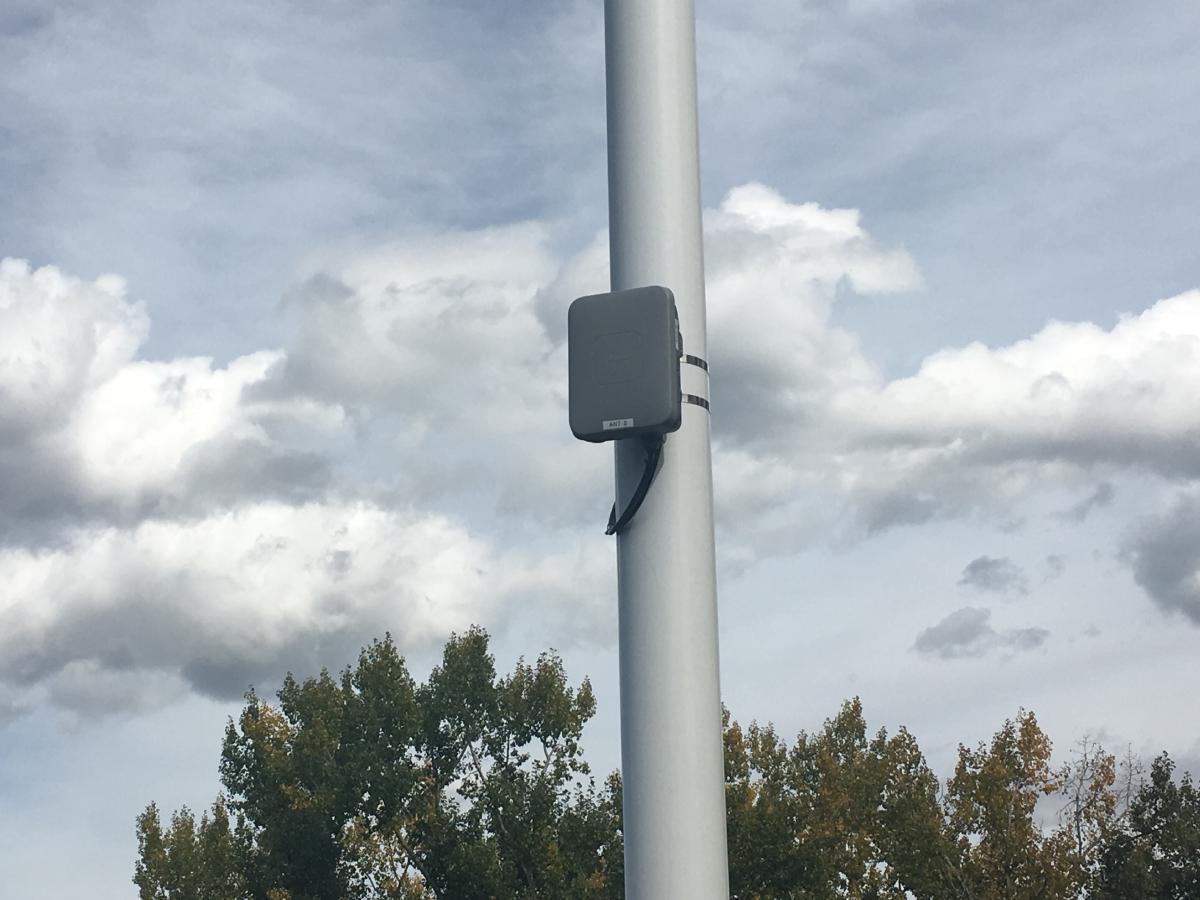 A label has been placed on the front which says, somewhat humorously: "ANT 2".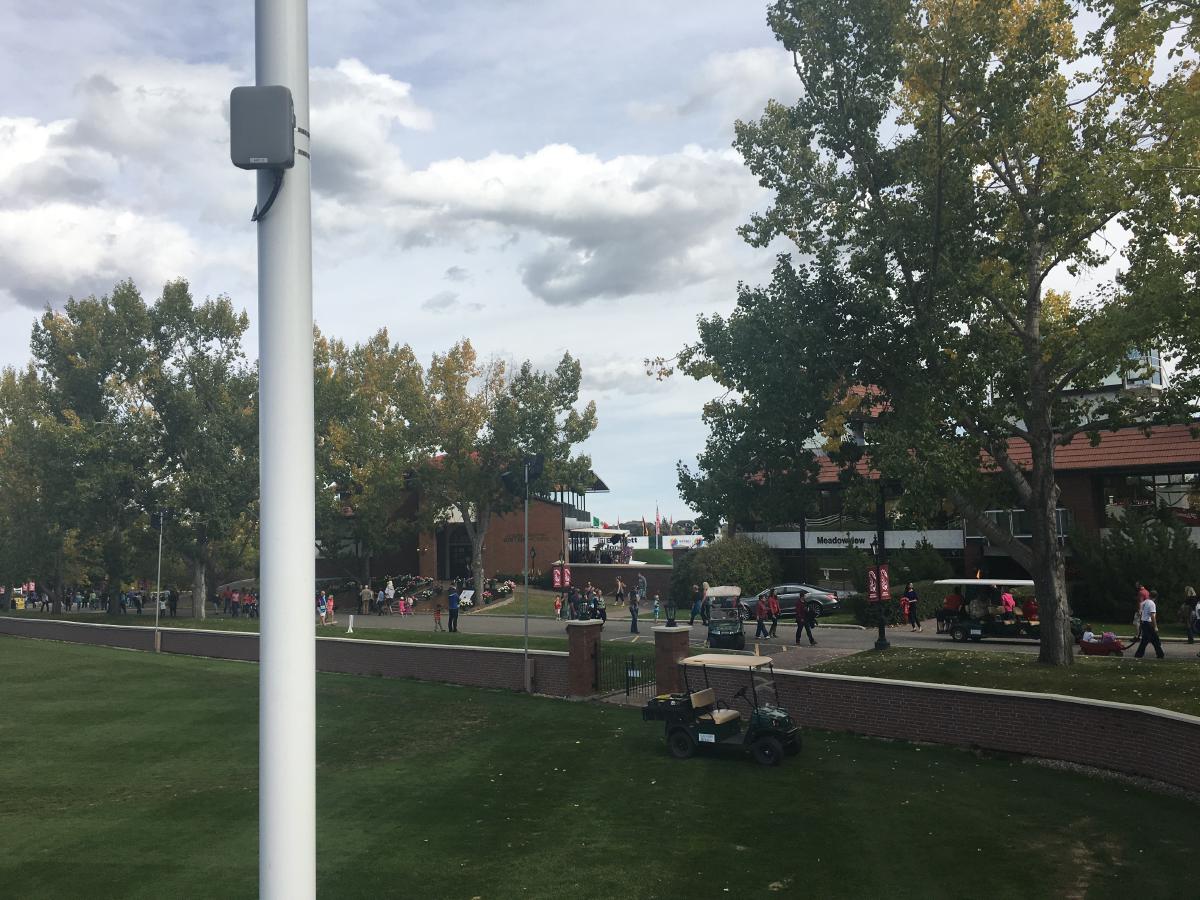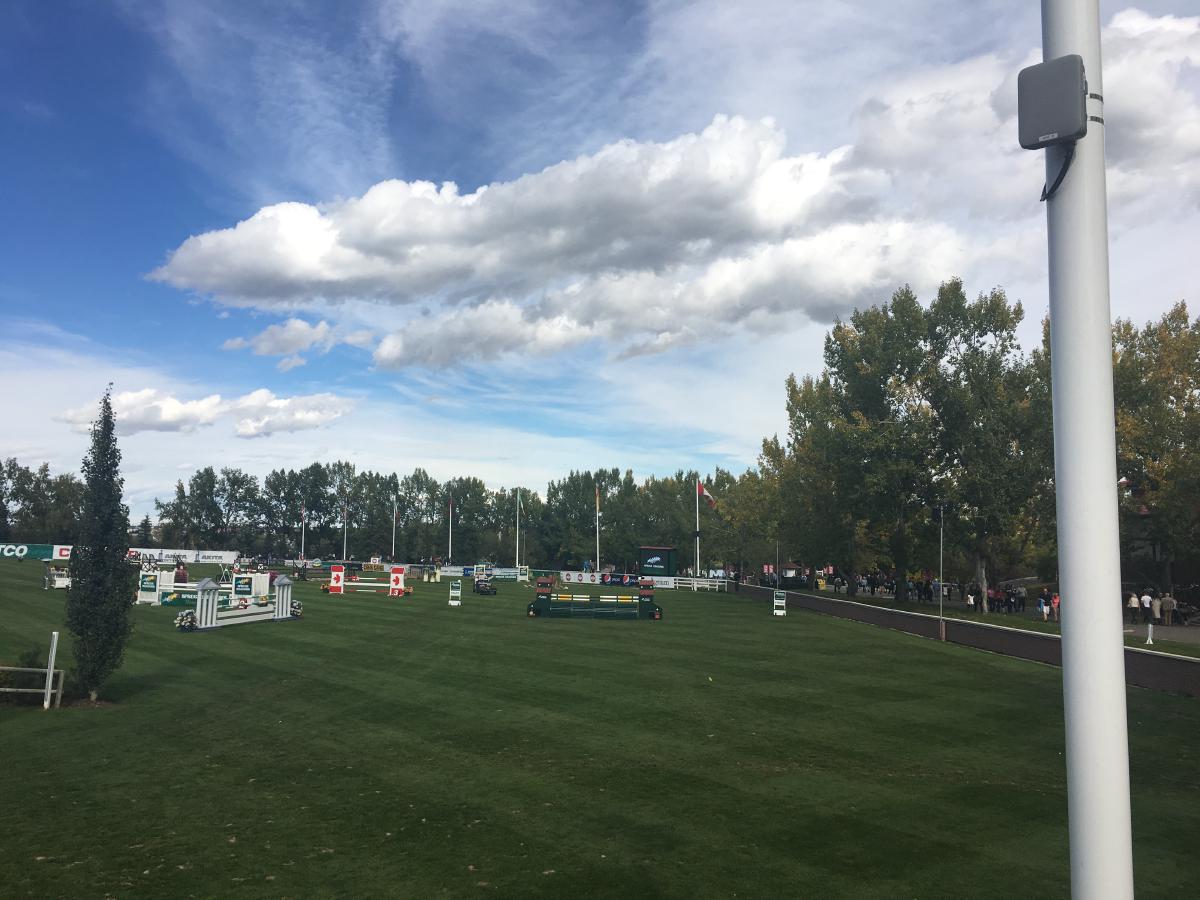 Kudos on the installation though: the AP is facing towards a large area where shops are setup during events and visitors sit and eat.
On the indoor front, I found some 3702I units in the stables.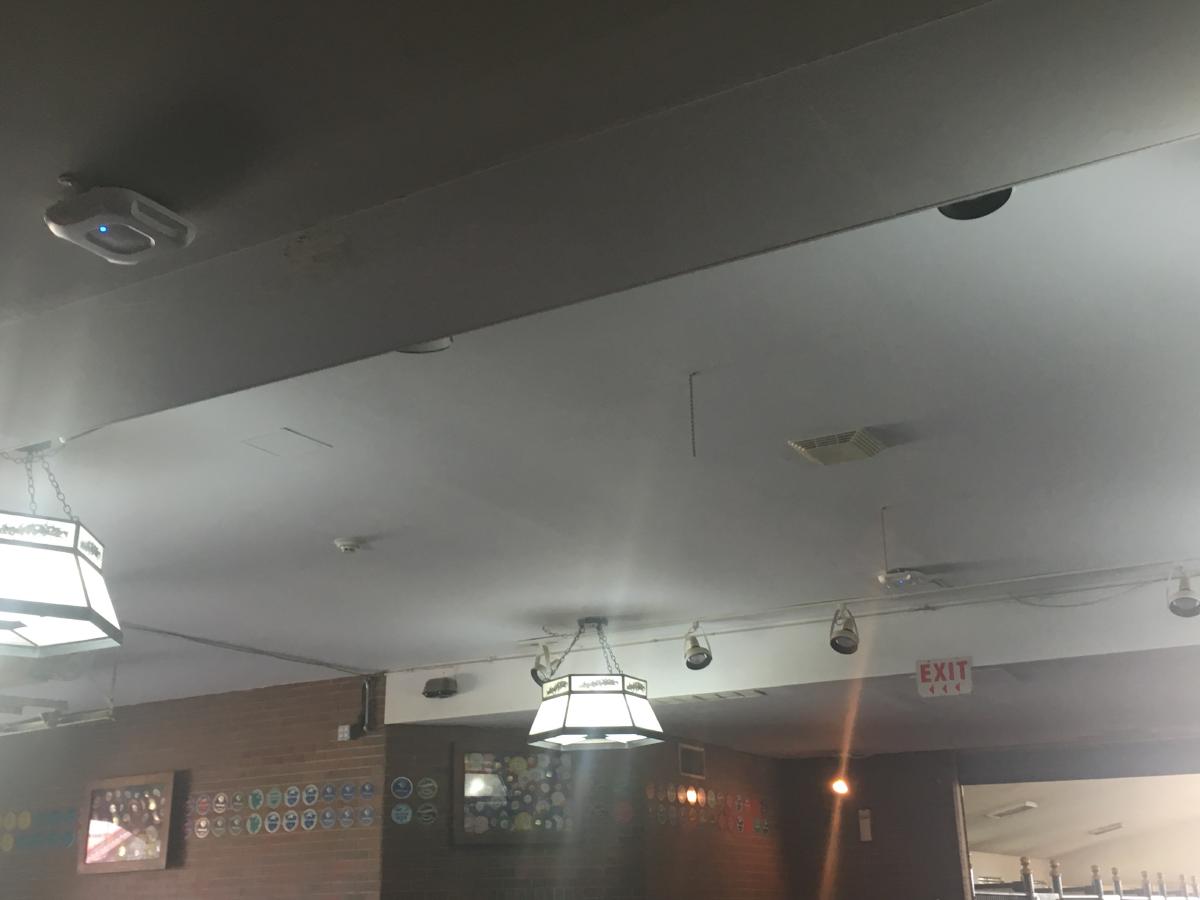 Not sure why these are so close together or why the one near the exit sign isn't mounted on the lower part of the ceiling so it has clear sight down the wings of the stable.