Calgary International Airport (YYC) has completely transformed their Wi-Fi service is the last couple of years. They switched from their prior vendor to a 100% Cisco solution all while greatly increasing the quality of the network and expanding the network's footprint so they can provide high quality connectivity in areas of the airport they couldn't before.
First off, when you get dropped off at the airport, as soon as you step out of the car you're within the Wi-Fi coverage area. This is thanks to the APs and antennas that are mounted curb-side on the departures level (and arrivals too, actually).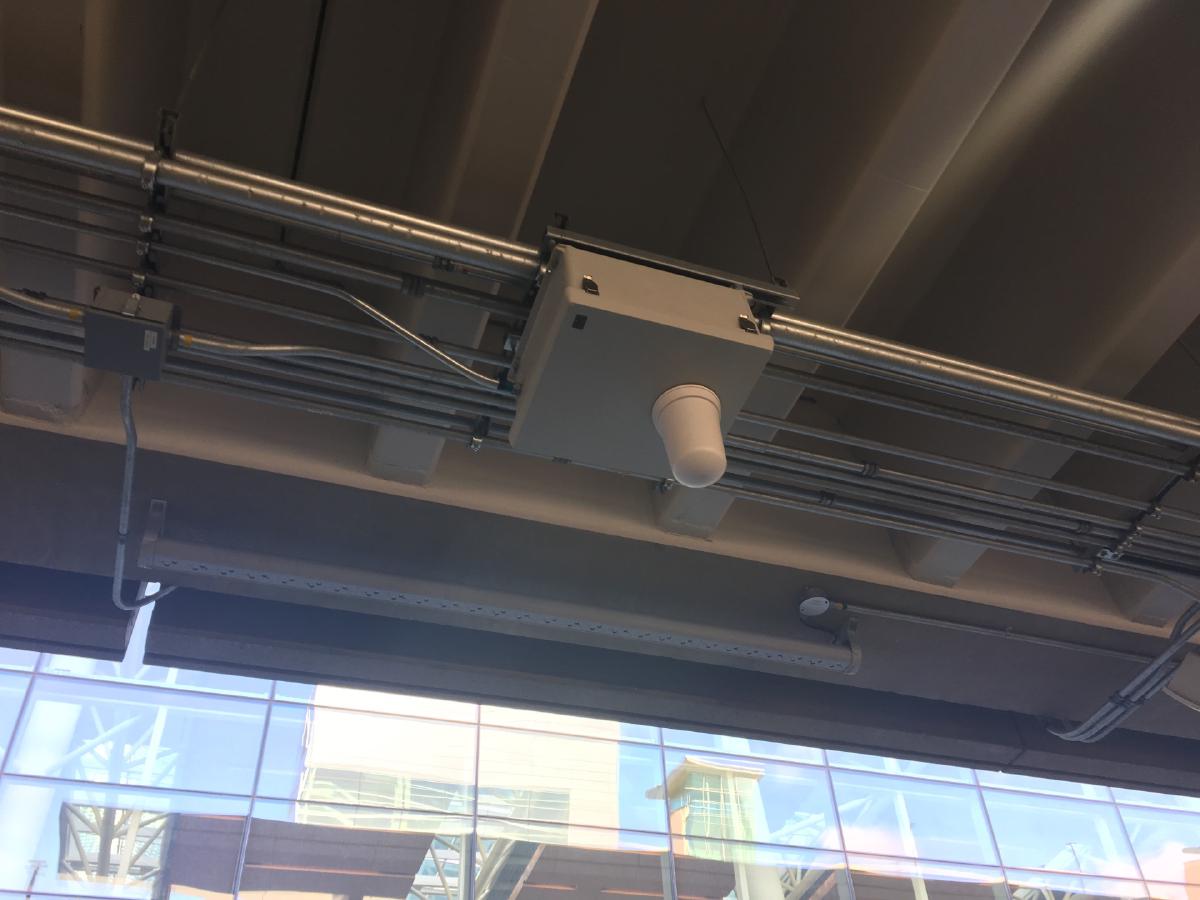 The white cylinder is a dual-band omnidirectional antenna and inside the gray enclosure is the access point. The departure and arrival roads are lined with multiple boxes like this (and that's true alongside both the international and domestic terminals).
Since this post is just about the outdoor part of the network, I'm going to skip what's inside the terminal buildings and jump all the way to the opposite side of the building, the side that faces the apron.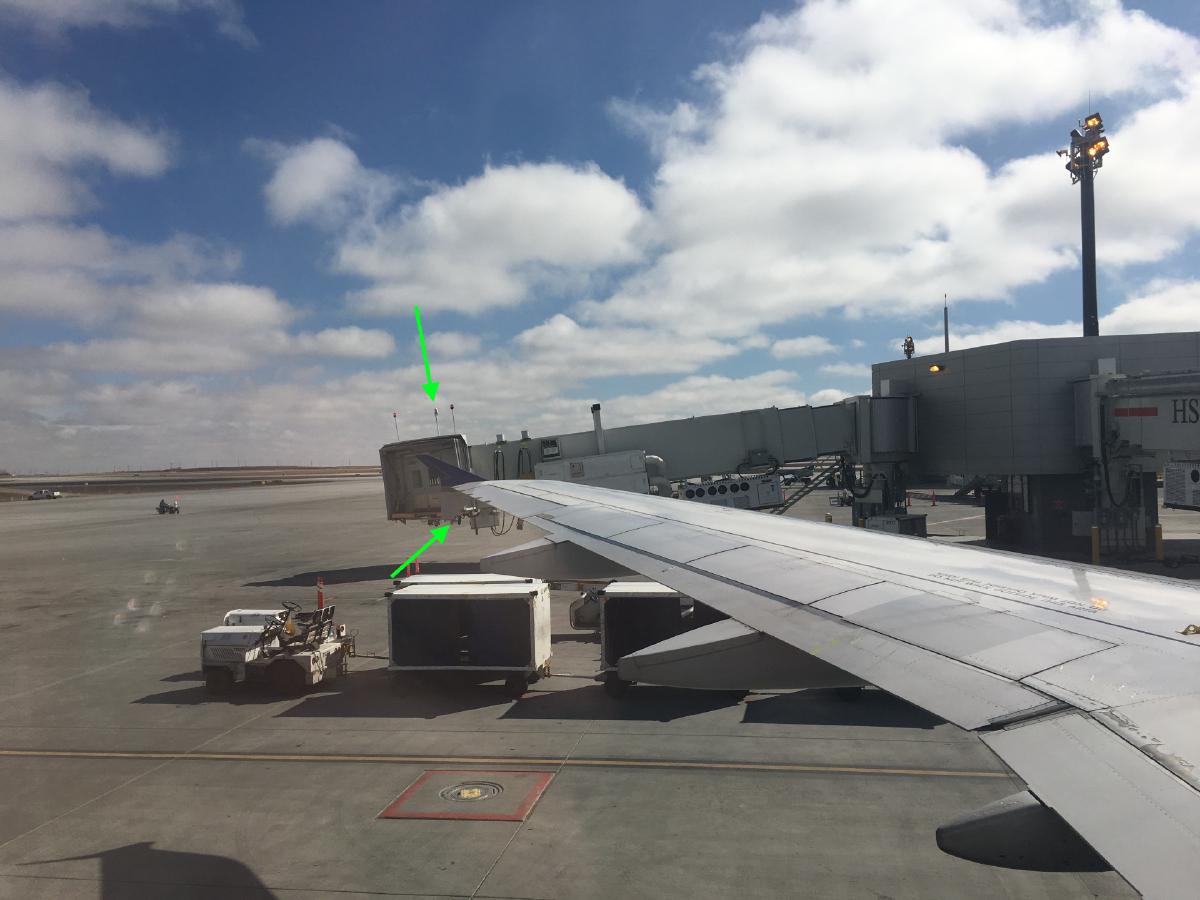 In this photo, I'm pointing out the locations of the omni antennas that sit on the Passenger Boarding Bridges (PBBs). These antennas are meant to provide good coverage on the apron for things like bag tag scanners being used by the bag handlers loading and unloading luggage to/from the plane as well as the plane itself so that the plane can receive updated content for the in-flight entertainment system. Near the base of each mast that holds the antenna is an enclosure that houses the AP.

Each PBB has a pair of APs+antennas: one topside and one underneath. It's really hard to make out the mast and antenna on the bottom of the PBBs in this photo, but the topside ones are visible and marked with the arrows. This photo is of some PBBs on the international terminal building but the same design is used on the domestic side too.