Ok, last of the airport posts for this week. This time, Vancouver International (YVR). Similar to SAN , YVR has Cisco APs providing Wi-Fi coverage in the rental car garage.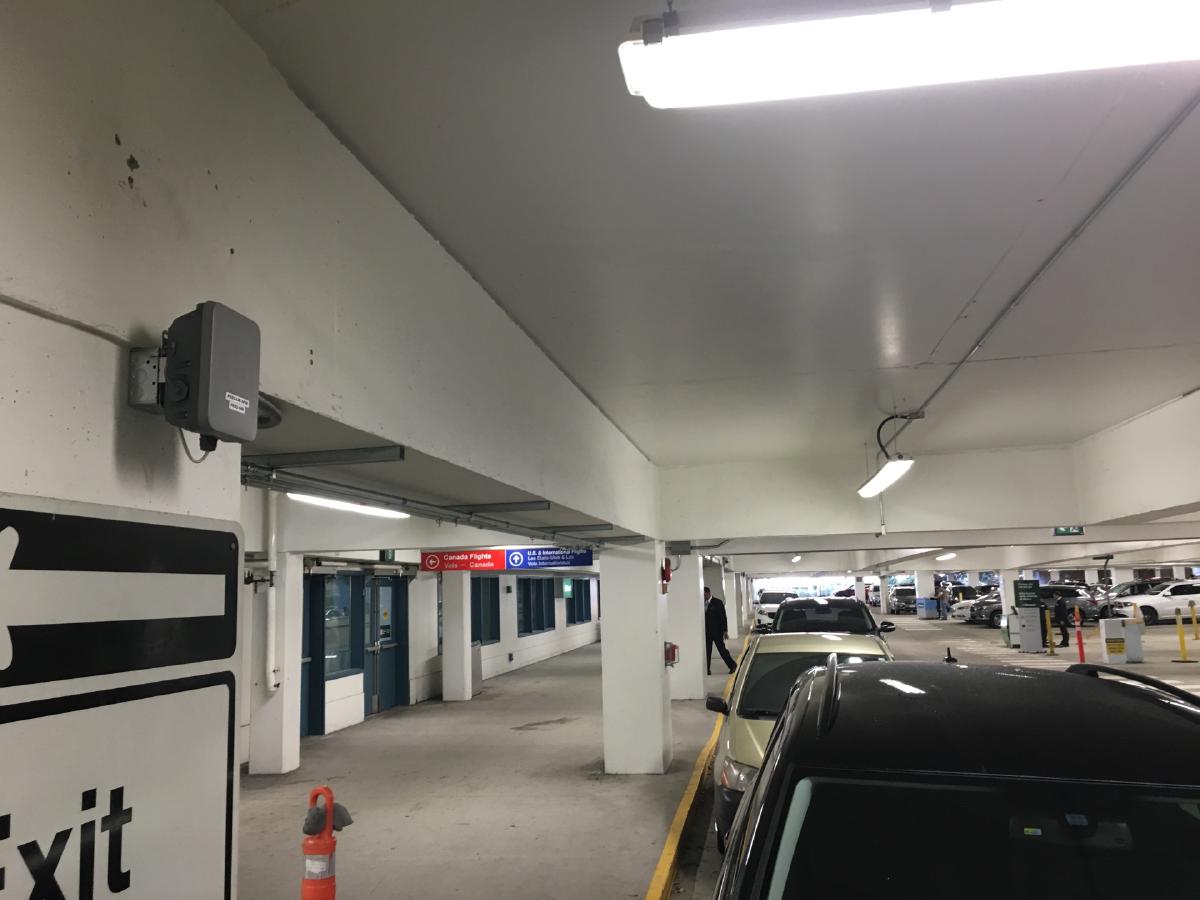 Unlike SAN, YVR went with the ruggedized Cisco 1532i AP which can operate in below-freezing temperatures.
What I like most about YVR's network is their extensive use of the Cisco Hyperlocation Antenna. The 32-element antenna array wraps around the AP and plugs in on the bottom of the AP into the module slot. The antenna uses a bunch of RF magic (which I have seen explained multiple times but continually forget) to precisely determine the location of a Wi-Fi/Bluetooth device with an accuracy of 1 meter (give or take).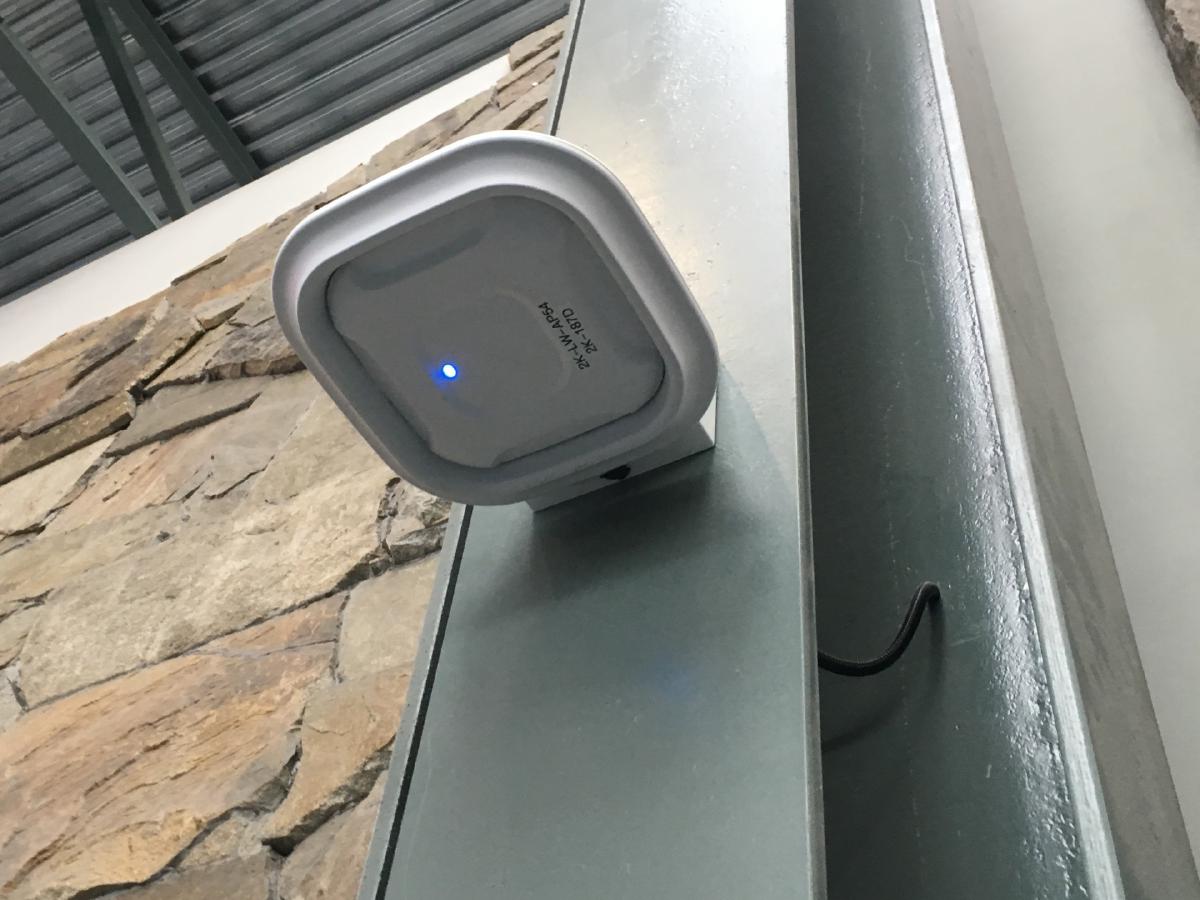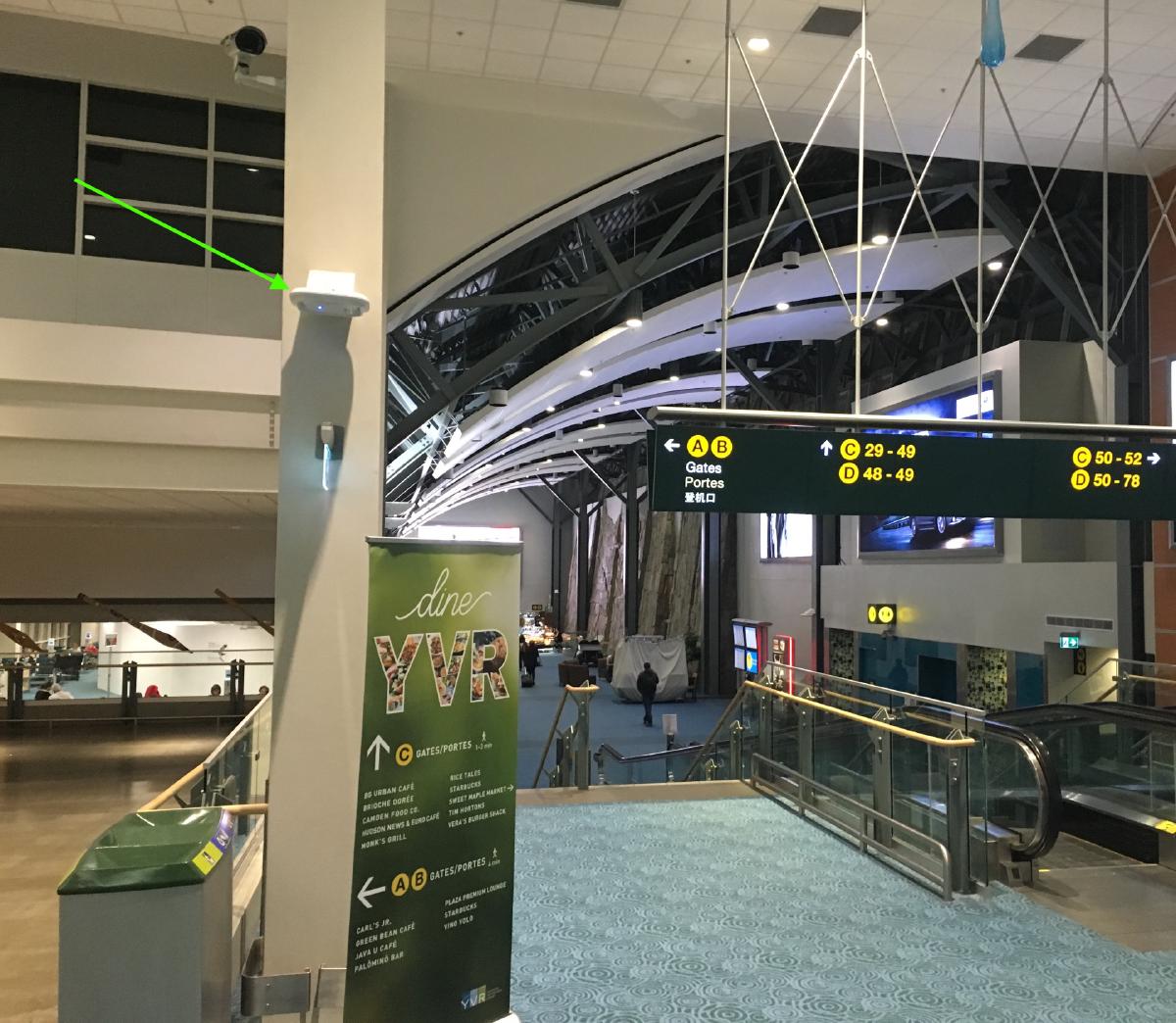 An airport like YVR could use this kind of location data to feed an analytics engine (like Cisco CMX) to determine how long it takes passengers to move around the terminal or to clear a security checkpoint.