How horrible would camping be without WiFi?? 😜 There are a few APs scattered around the campground at Fairmont Hotsprings in British Columbia, Canada.
First are some Ubiquity units which I assume are owned by the campground since they are mounted on campground buildings and poles.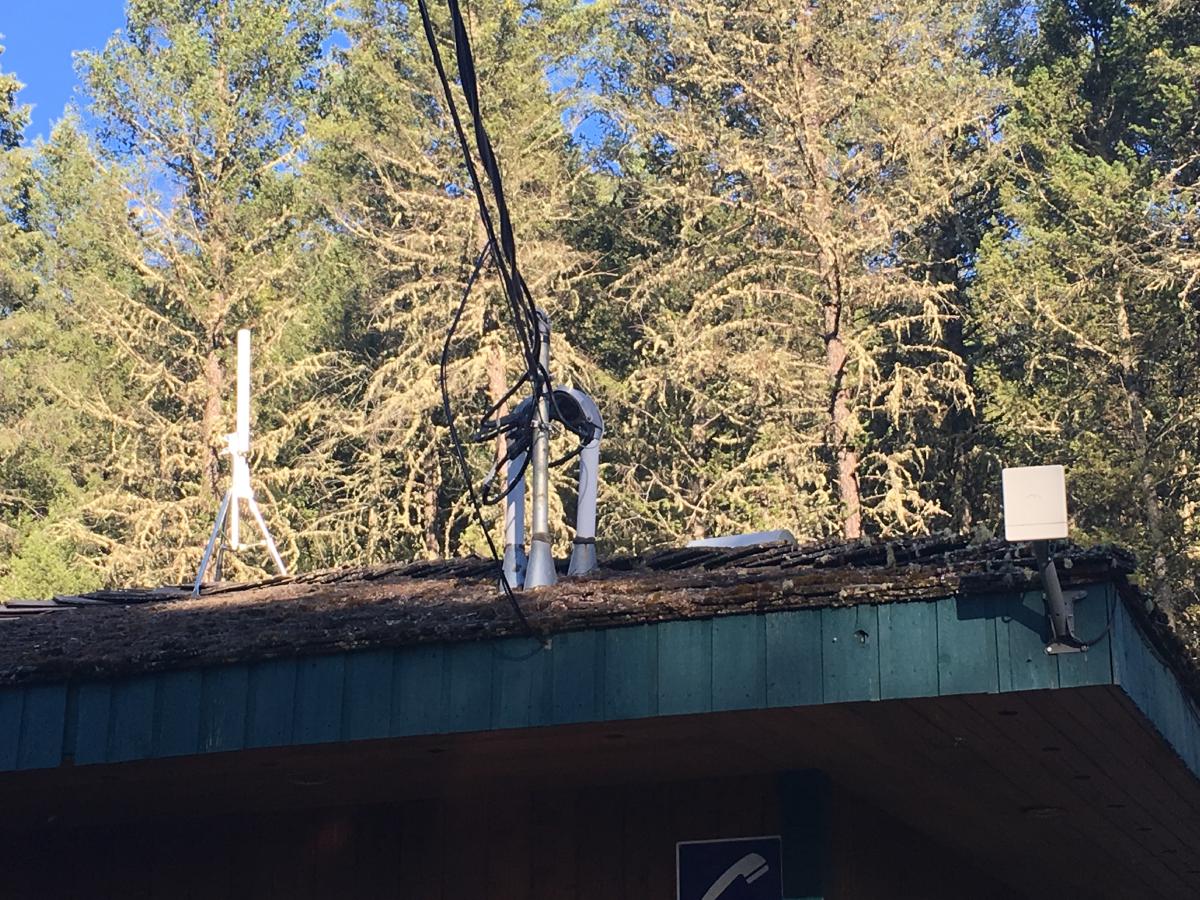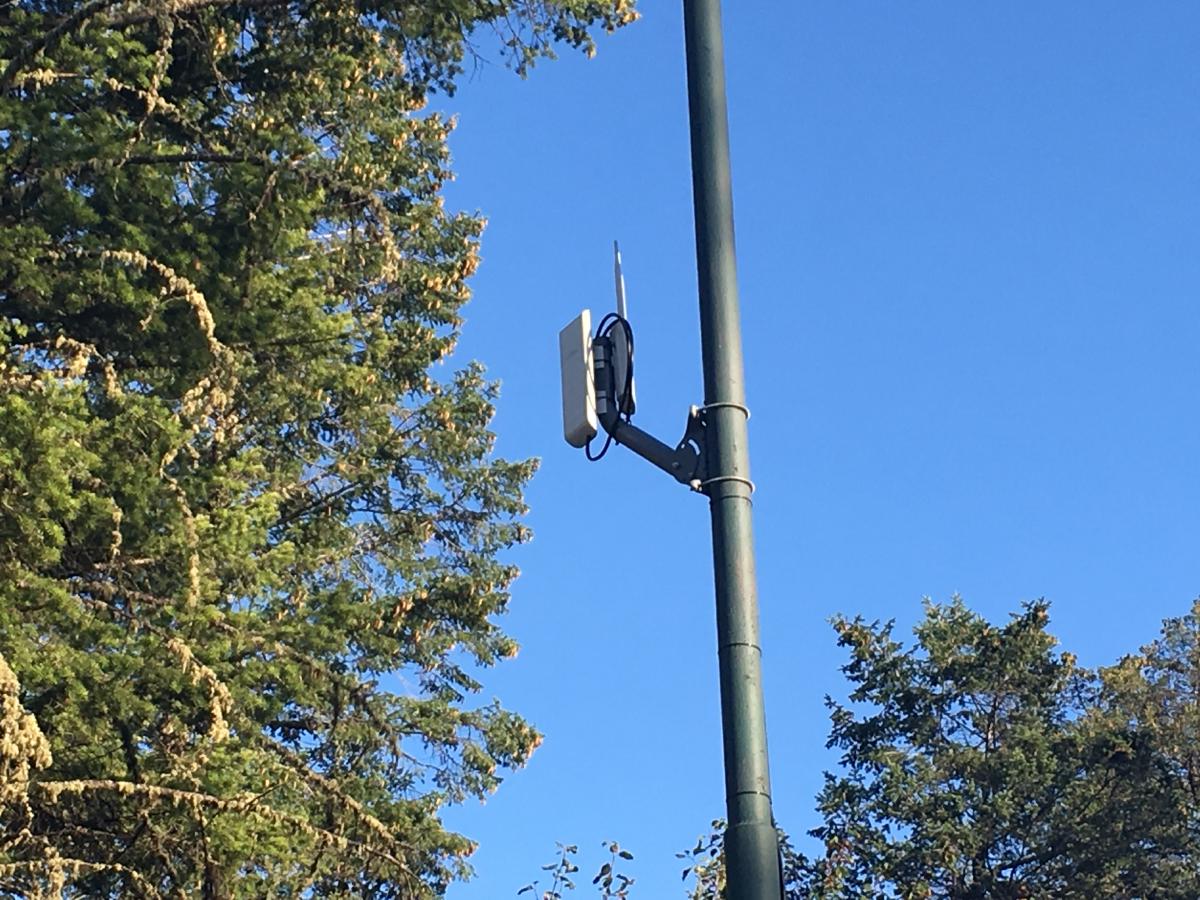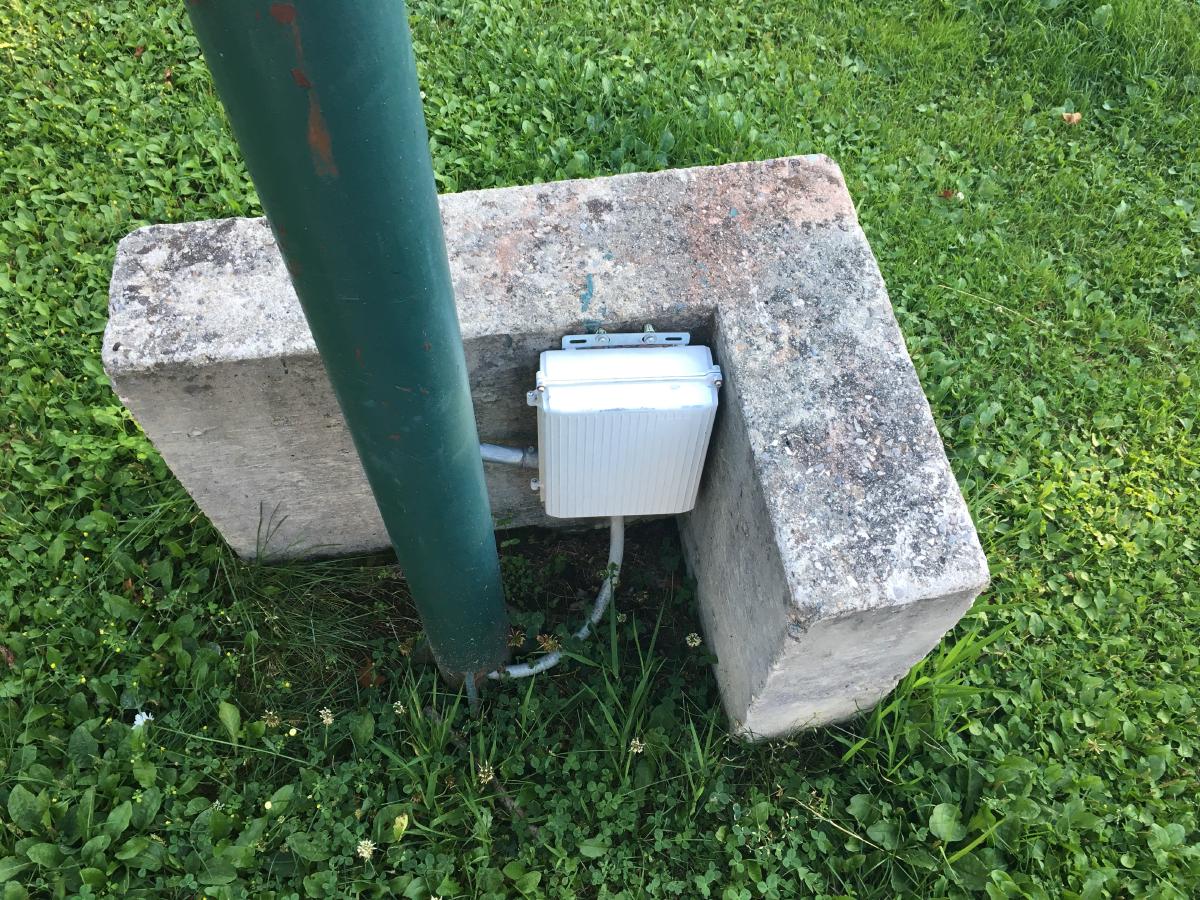 Next, Shaw Cable has deployed Cisco 1552C outdoor APs with an integrated cable modem to cover the campground with their Shaw Go WiFi.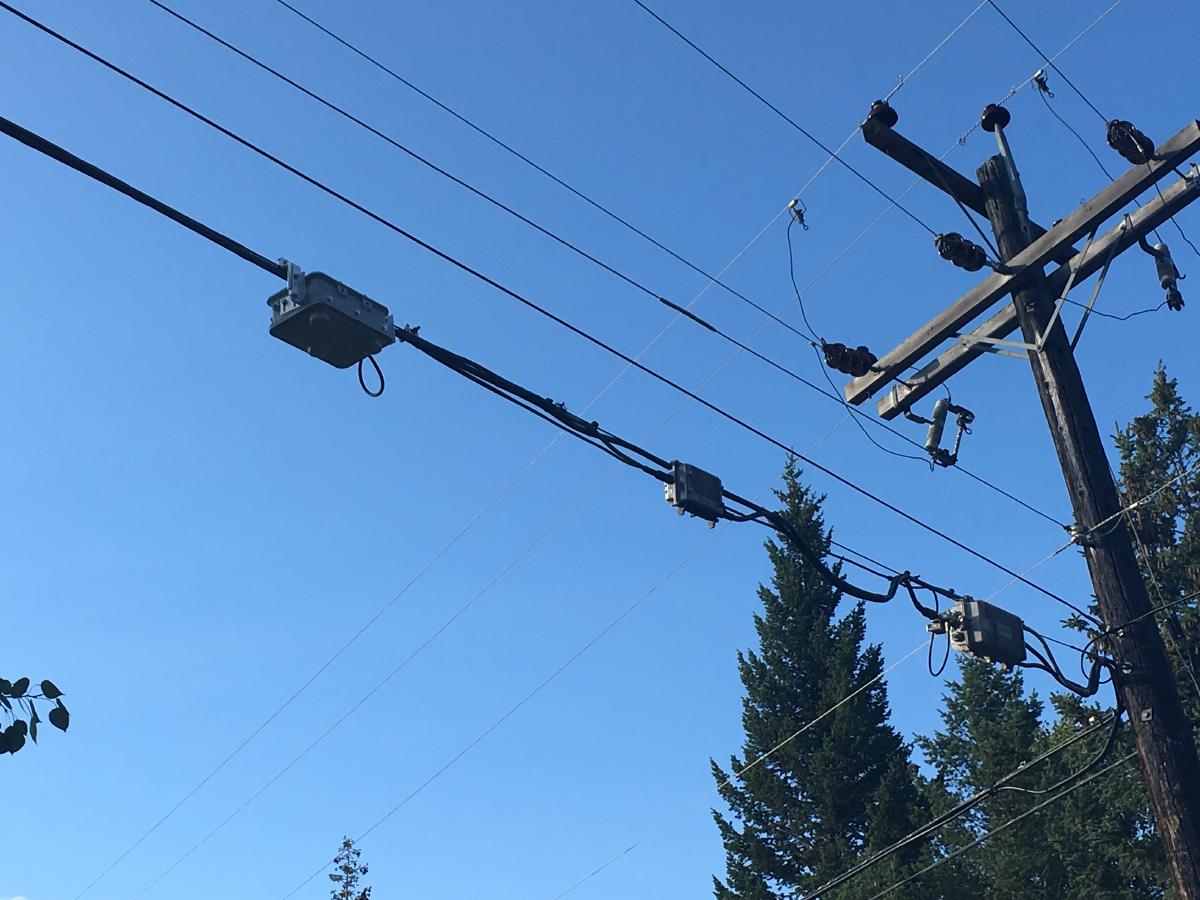 The box with the 3 nubs on the bottom is the AP; the box on the right closest to the pole is a Motorola fiber node. I don't actually know what the middle box is. Anyone know?