I was recently in Edmonton for work and made a point of going with a colleague (hi SK!) to the brand new Rogers Place stadium to catch an NHL game. This stadium is fully teched out with digital signage, a high capacity, robust IP backbone, and of course, serious Wi-Fi coverage. The stadium offers free Wi-Fi to event attendees and also uses the network for their own services and applications.
First off, at the top of each section is a narrow-beam panel antenna that covers the top half of the section: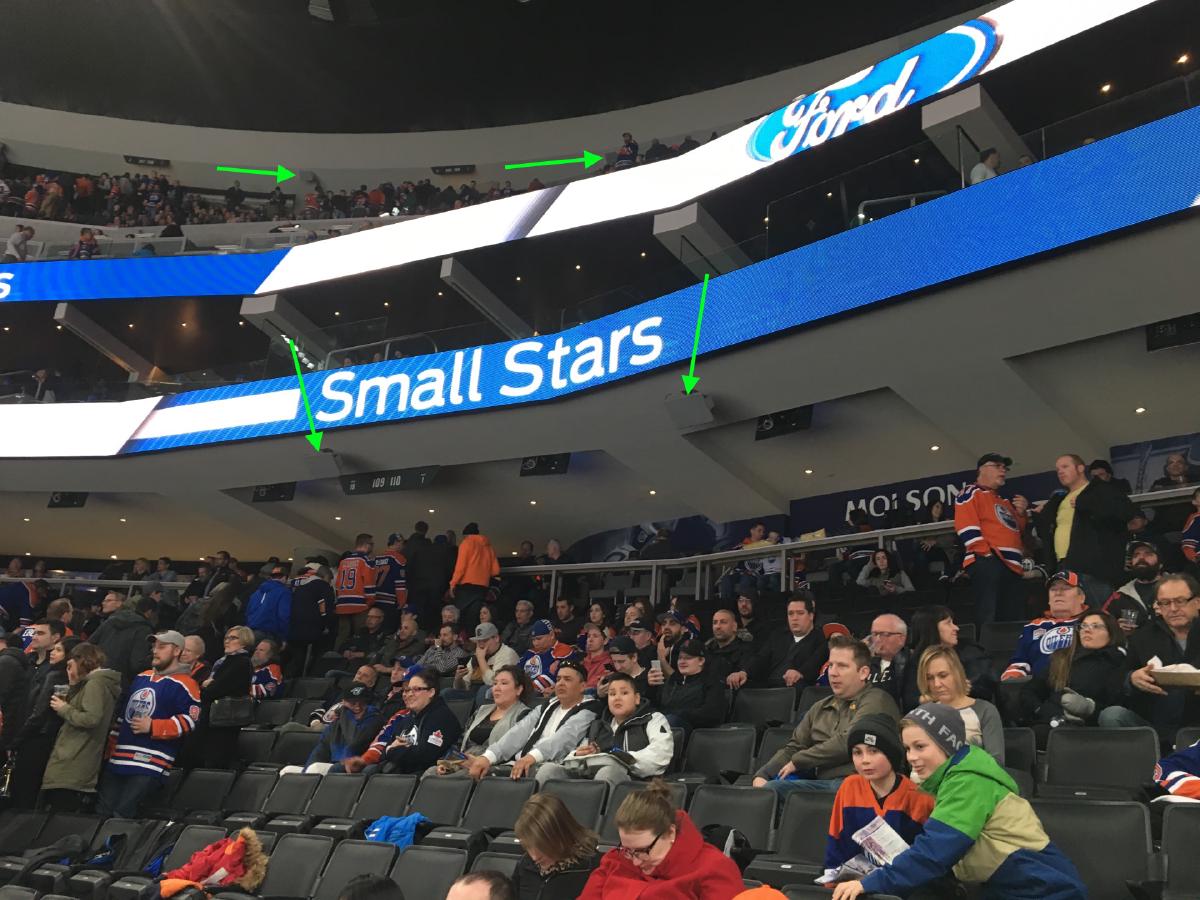 These antennas seemed to be everywhere in both the lower and upper bowl.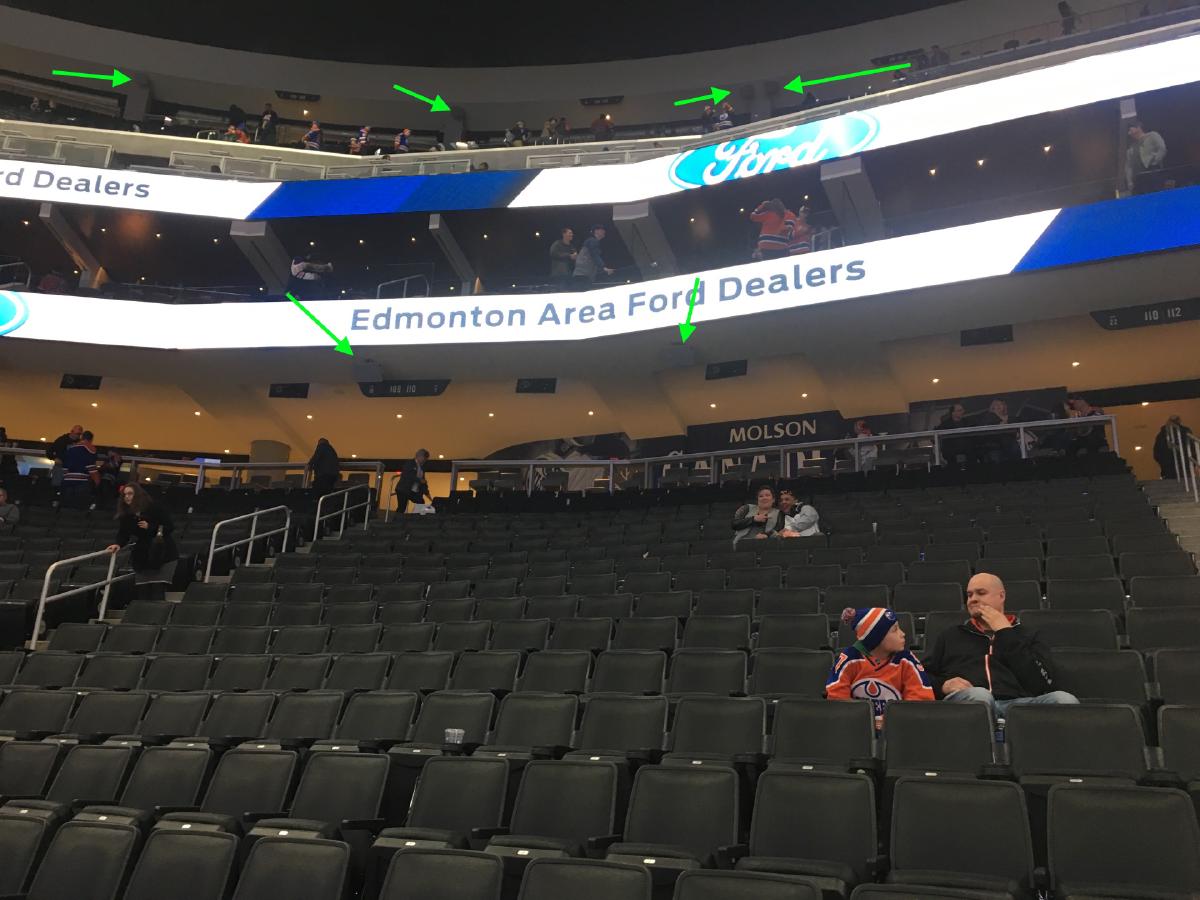 Mounted behind each of these panels is a Cisco 3702e AP: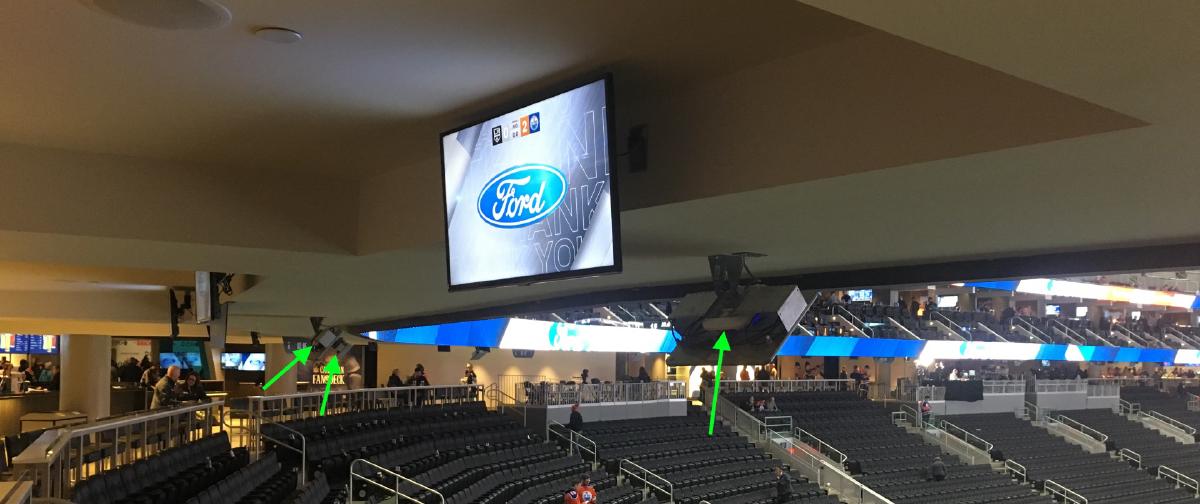 Now, one of the coolest installs I've ever seen (or kinda, NOT seen, actually) is where the APs sit that provide connectivity to the lower part of a section. The APs and antennas are actually built into the railing!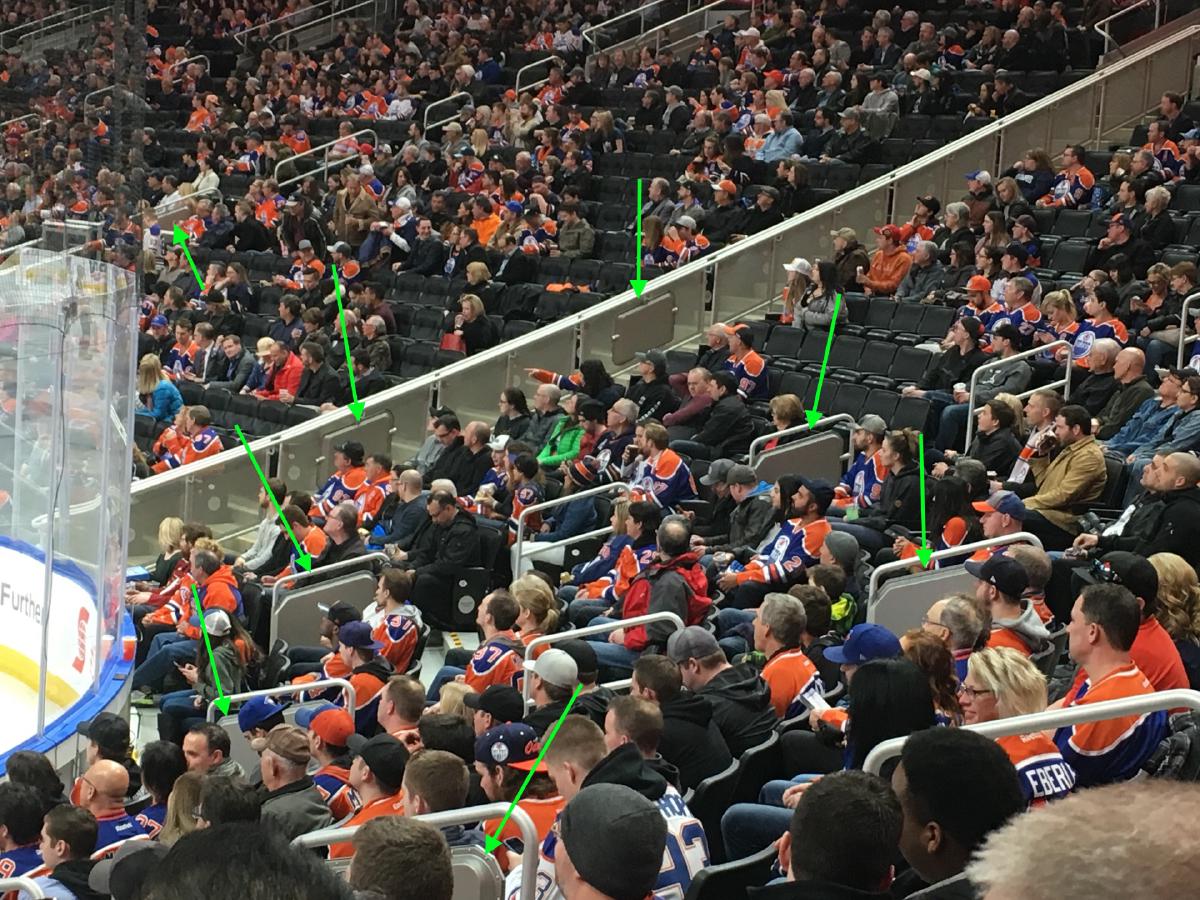 Those rhomboids are the plastic-y enclosures that the AP+antenna sits inside of. The enclosures blend right in and are so thin that they don't get in your way as you're moving up and down the stairs. The cabling for the AP runs inside the hollow railing and down one of the vertical legs and through the stair where it's run back to the nearest access switch.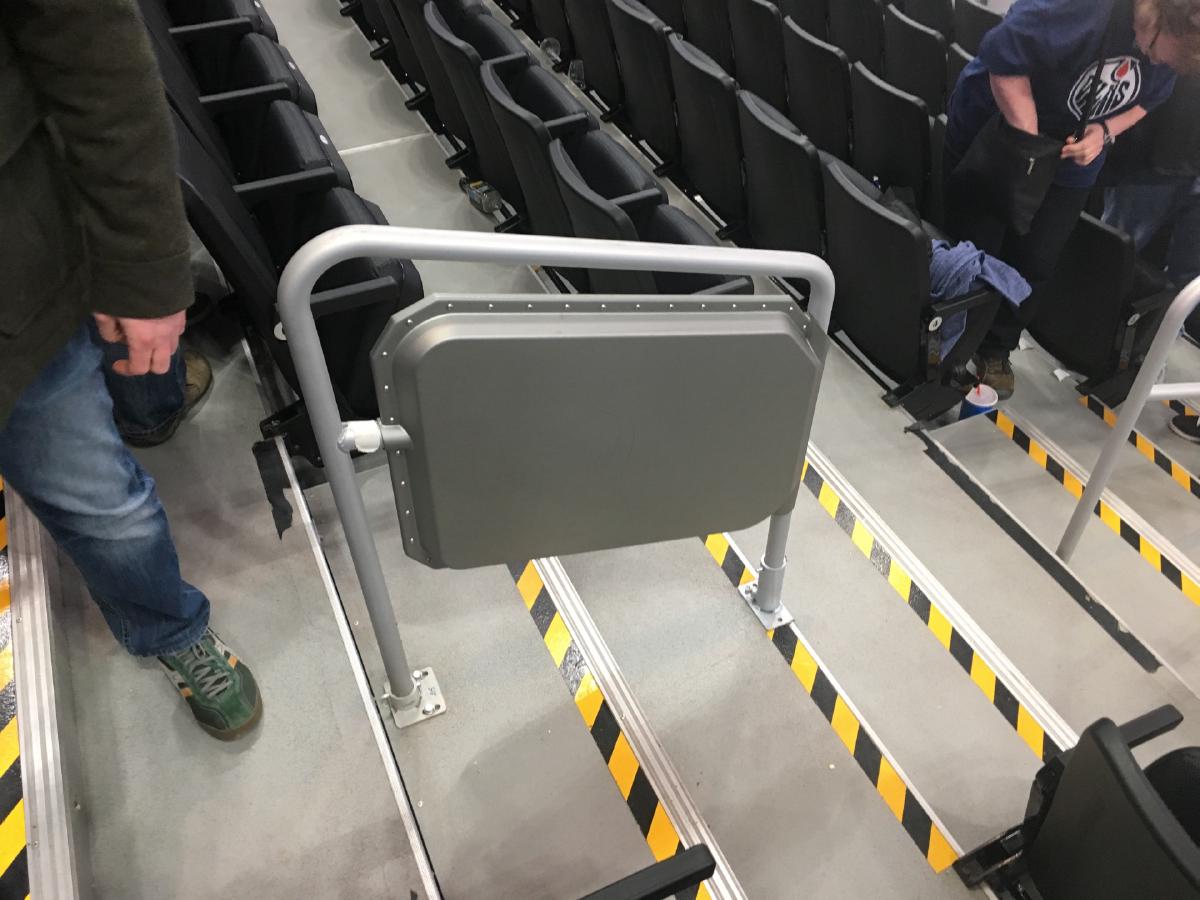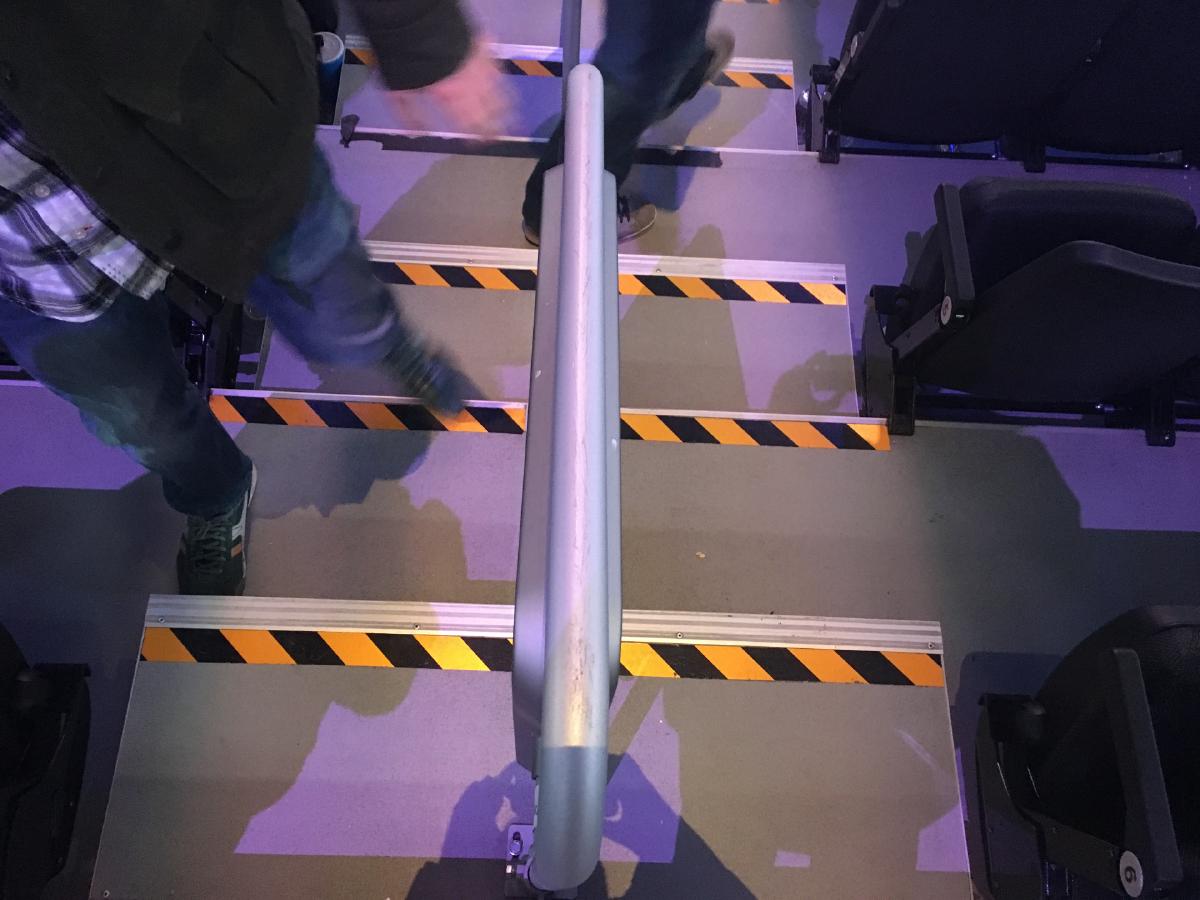 Lastly, even though there's no visual evidence of this, the inside of the scoreboard is filled with APs and antennas providing connectivity to the event floor (think concerts and such where you have event attendees standing/sitting where the ice is in this photo).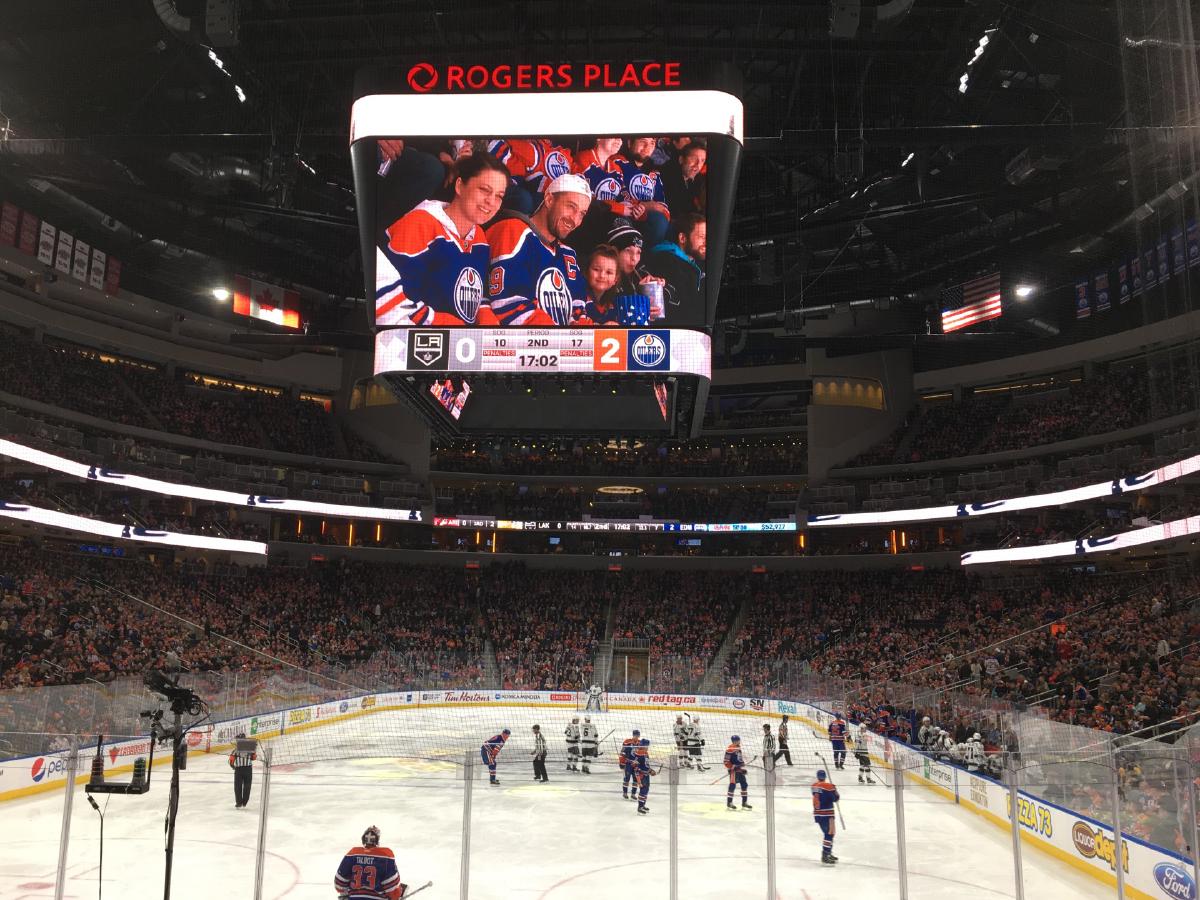 Needless to say, the Wi-Fi service was excellent! We were told by someone who helped build the network that there is mega Internet bandwidth coming into the building so end to end, the service was awesome. The biggest issue seemed to be that the Wi-Fi was not advertised very well. We saw very few people using it and the folks we asked about it had no idea it was there.